Dear Residents, it has been more a year since we announced the new multi-storey integrated development here in Chong Pang. We will be starting demolition work on the current community centre and a 4.0-meter tall temporary hoarding will be erected to protect your property from the noise and dust. This hoarding will be extended up to 12m in late 2022. There will be some inconvenience to your daily life. Thank you for your understanding and cooperation while we work on building a new integrated development for our residents to enjoy!
Do check this page regularly for updates on the upcoming integrated development. We have many activities lined up, including a naming competition.
Latest News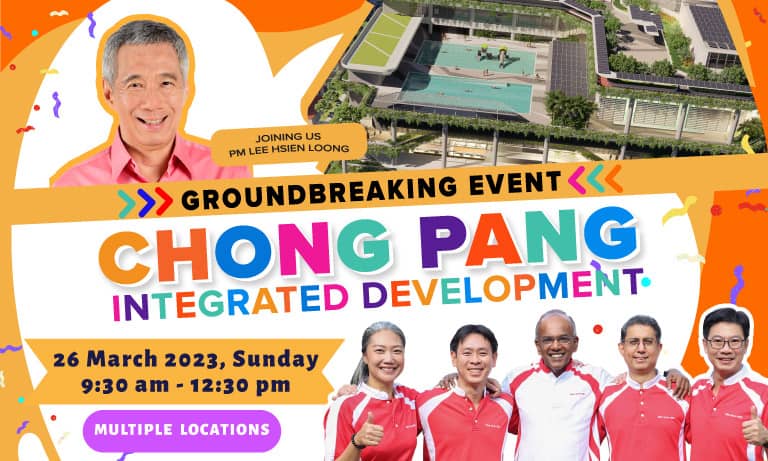 Groundbreaking Event
Chong Pang Integrated Development
Join us as we livestream the launch of Chong Pang's major rejuvenation.

Date: 26 March 2023, Sunday
Time: 9:30 am - 12:30 pm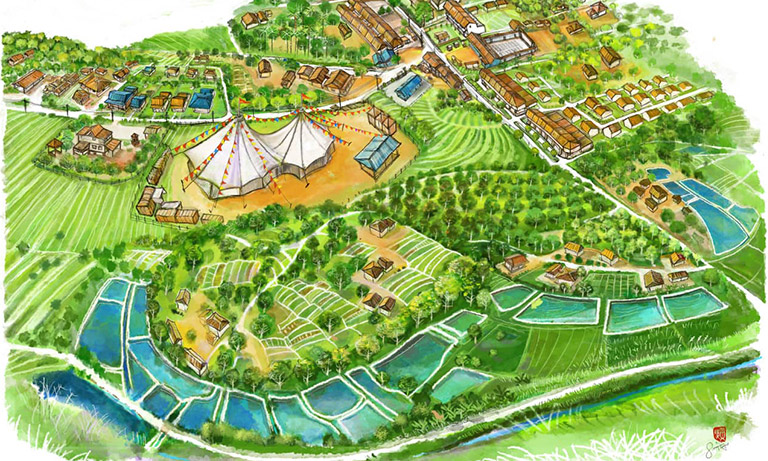 Celebrating Our Roots
Head to the hoarding around the former Chong Pang Community Club to view illustrations by Mr Sunny Ng.

Mr Sunny Ng, a Nee Soon resident who used to reside at the former Chye Kay Village with his family, takes us back to a time before HDB flats and shopping malls with these illustrations.

Nee Soon has undergone enormous changes in the last century. But throughout our history and despite the changes, the Nee Soon community spirit has lived on. The spirit of readily helping each other.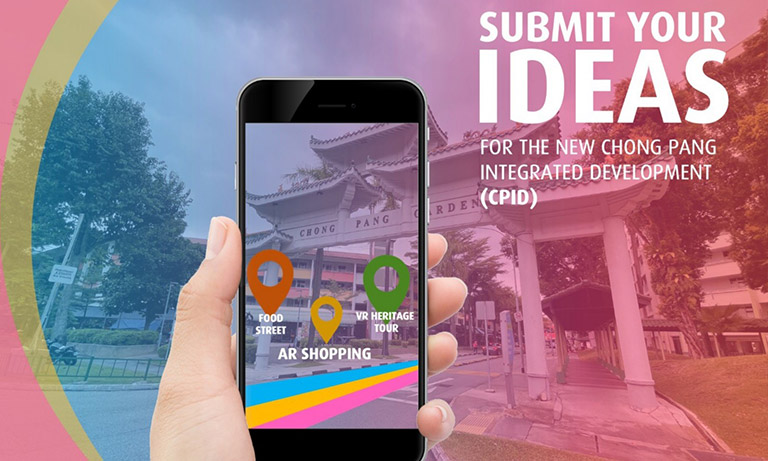 💡Ideas for new Chong Pang Integrated Development (CPID)💡
Keen on some makan at your favourite hawker stalls without worrying about crowds?
Want to order your market purchases online in one click?
How about special guided tours for you and your family to learn about Chong Pang's heritage?

Whether you're working, living or visiting Chong Pang, we want to hear from you: https://forms.gle/3H6NsuimoVuqCiFB6. Your ideas may be taken in to improve the activities, entertainment, and spaces in Chong Pang!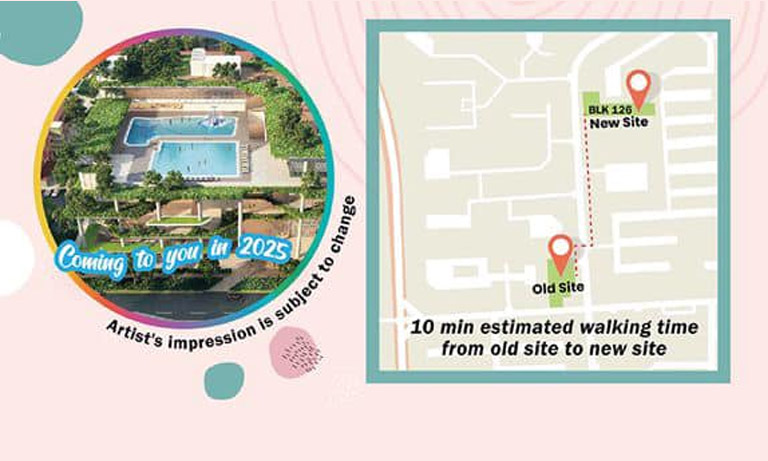 We have moved
Chong Pang CC have relocated to Block 126 Yishun Street 11. Our operating hours are daily from 2pm to 6pm (Closed on PH).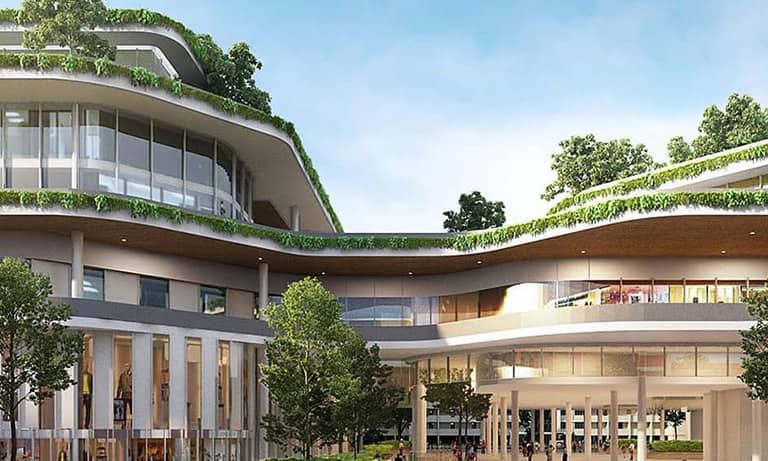 Chong Pang City to get new integrated development
The 40-year-old Chong Pang City neighbourhood centre will get a rejuvenation in the form of a new integrated development with a community club, market and hawker centre, and facilities such as swimming pools and shops.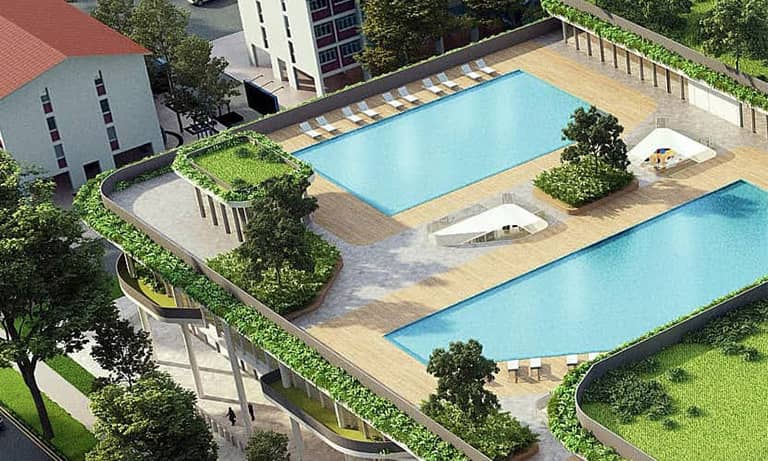 Chong Pang Integrated Development
Chong Pang is the beating heart of Nee Soon. The New Chong Pang Integrated Development will ensure it remains so.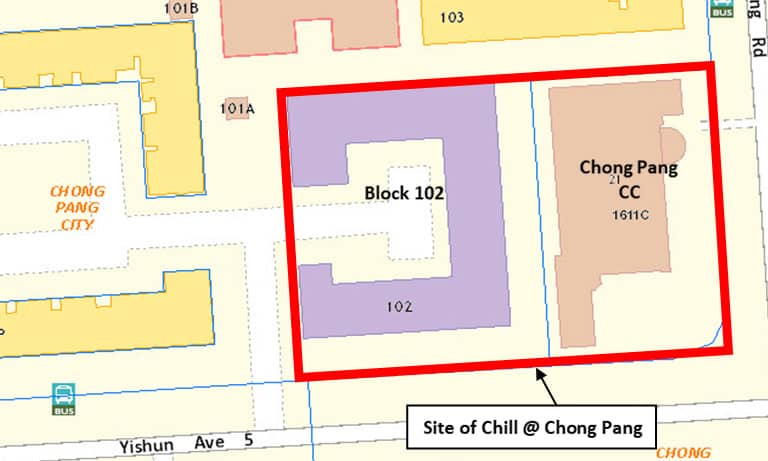 Rejuvenation of Chong Pang City
Chill @ Chong Pang – A One-Stop Venue for Community, Social and Leisure Activities.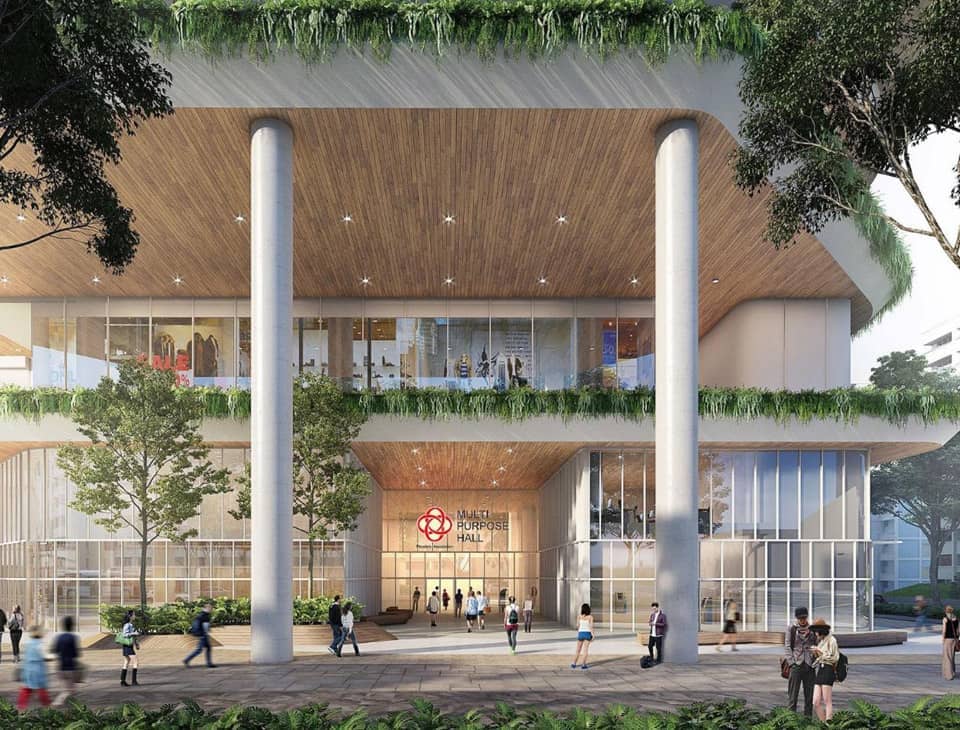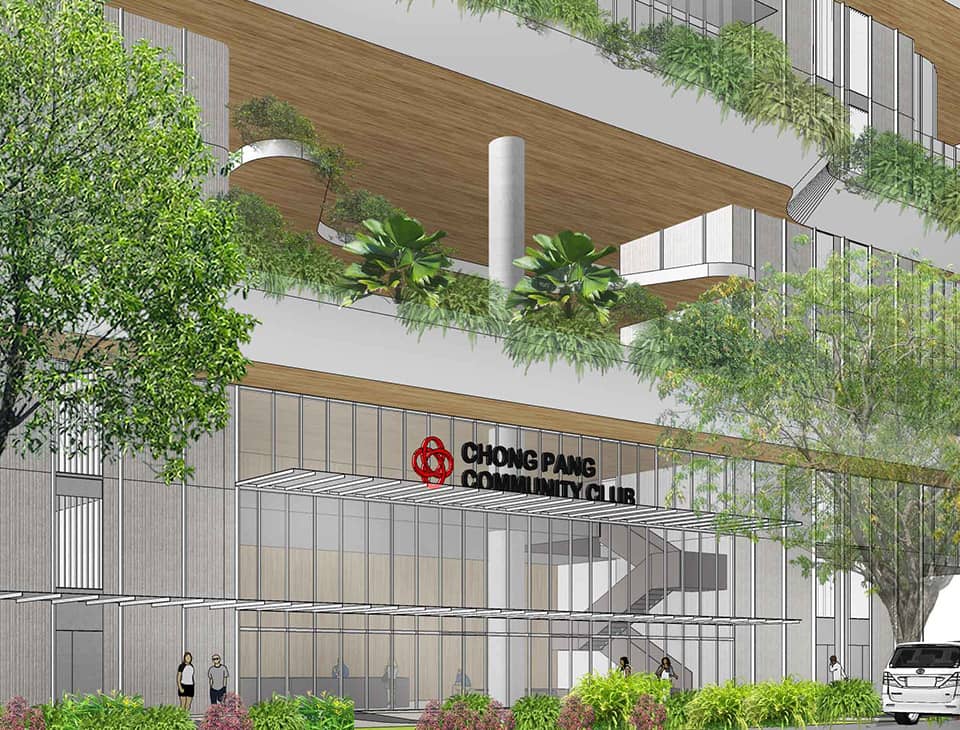 Community Club
The new Chong Pang Community Club (cc) will be located on the first floor of the new integrated development. There will be plenty of community spaces for residents to rest and relax. We will continue to offer programmes and activities to help residents develop active, healthy, creative, learning and forward-looking lifestyles.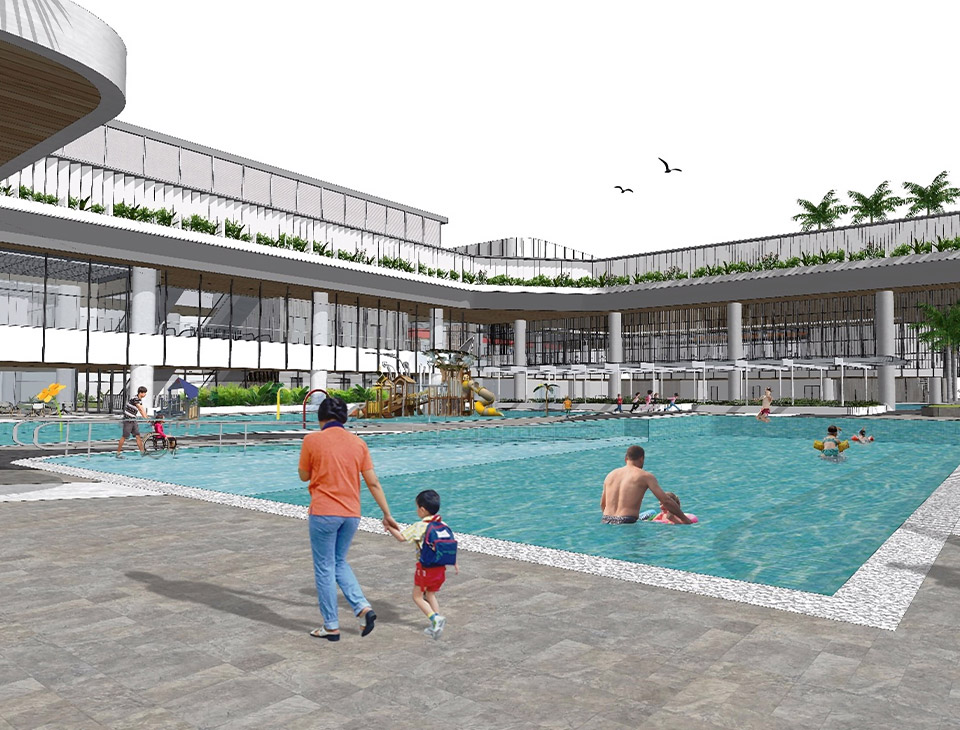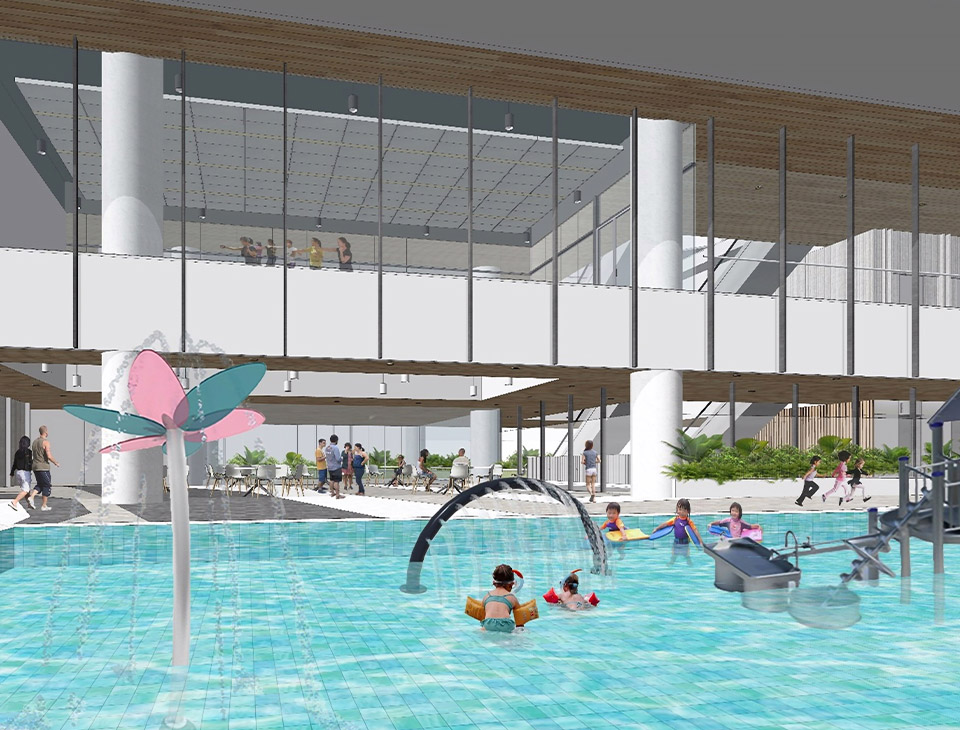 Swimming Pool
With two leisure pools and an indoor olympic-sized competitive pool, the new swimming complex located at the top floor of the integrated development is designed with the whole family in mind.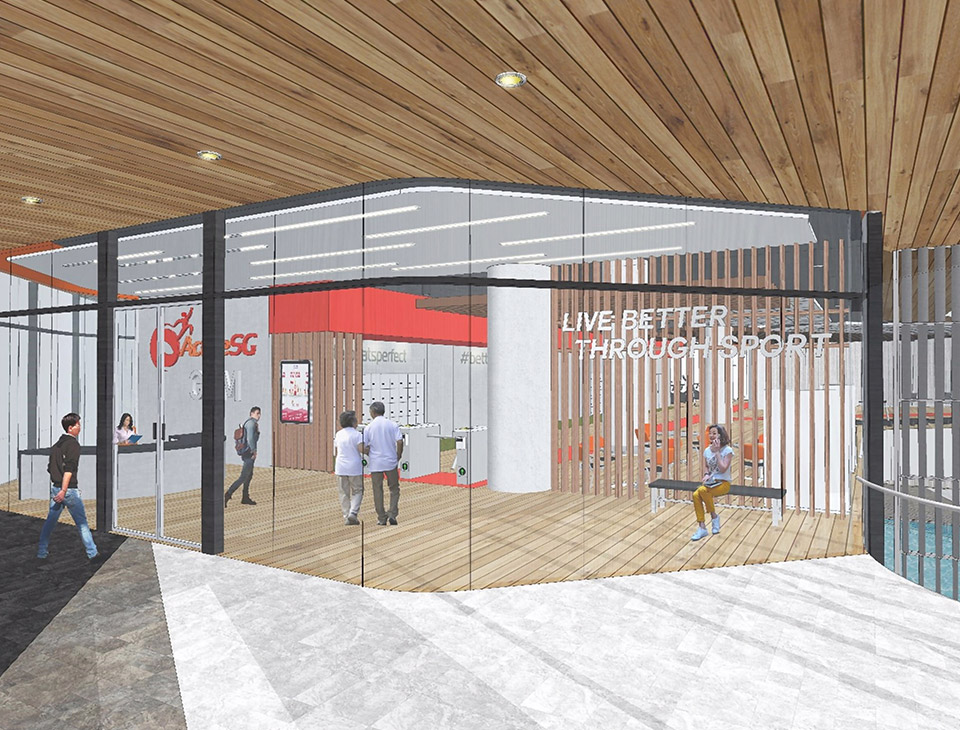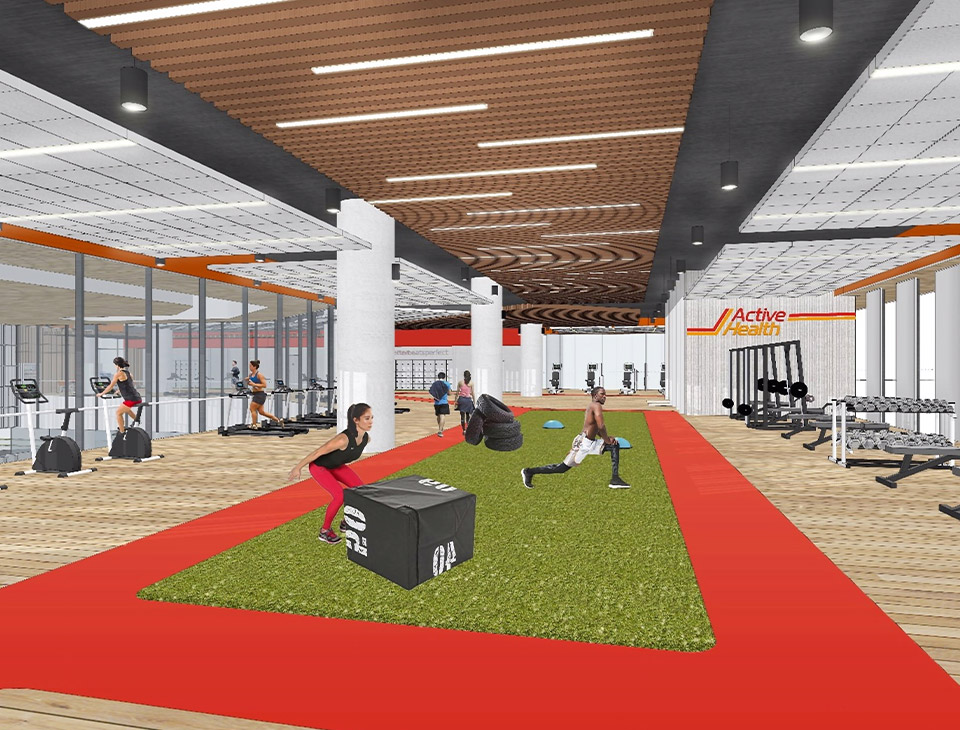 Gym
A gym will be located on the 6th floor of the integrated development. Get ready for a boost of endorphins as you do your workout with the full range of strength training equipment provided.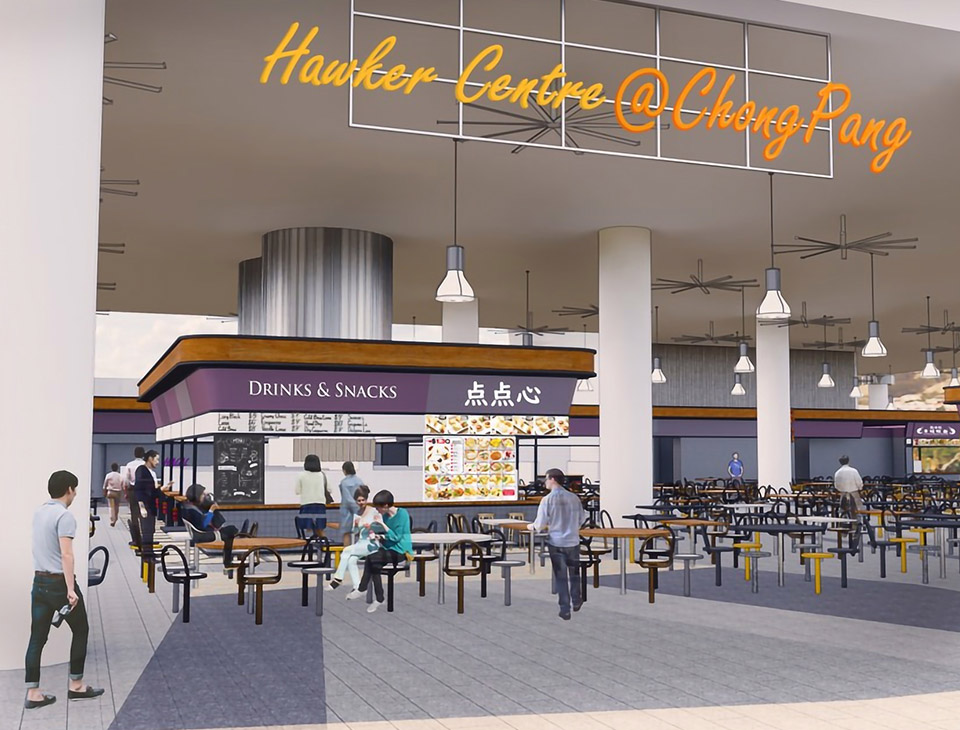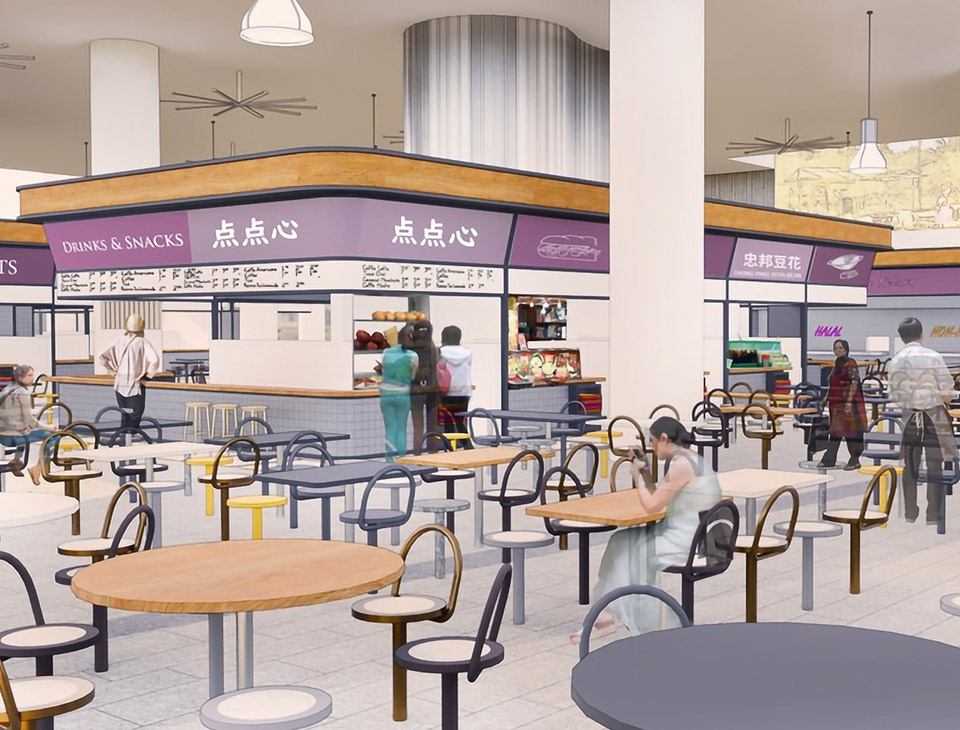 Hawker Centre
A new home to the many familiar stalls from Chong Pang Food Centre. Smart technologies will be used to maintain the daily operations of the building. The technologies and other initiatives reflect our commitment towards Green Plan 2030 and our goal to increase sustainability in Nee Soon.
Look Forward to the Upgraded Hawker Centre & Market
Total Size (SQM)

9,800

Food Stalls

58

Market Stalls

123

No. Of Carpark

>300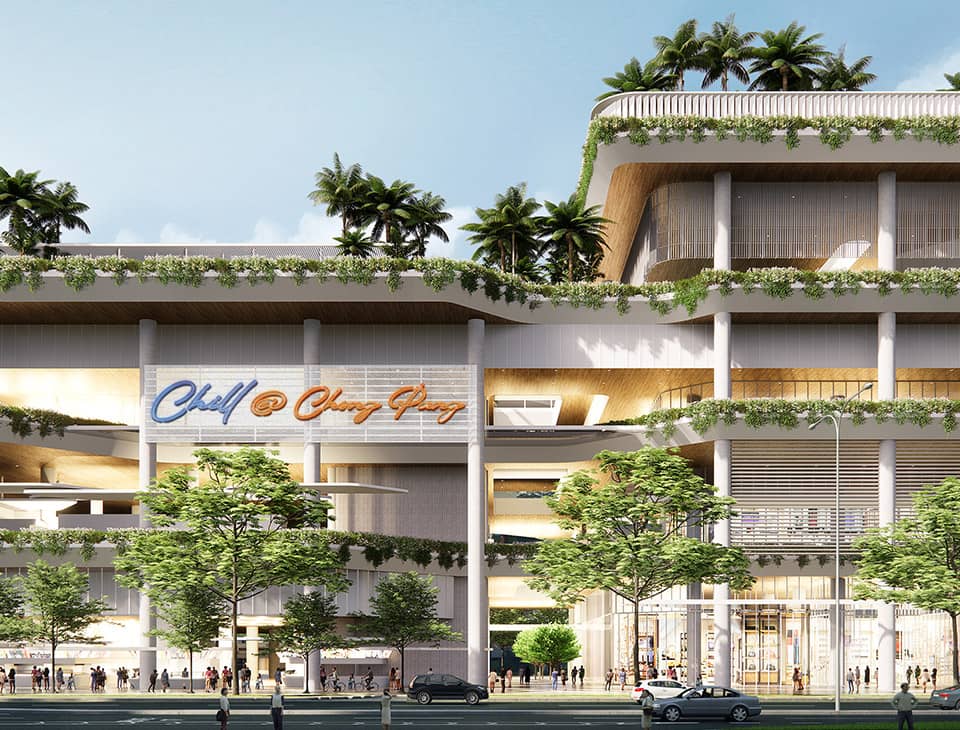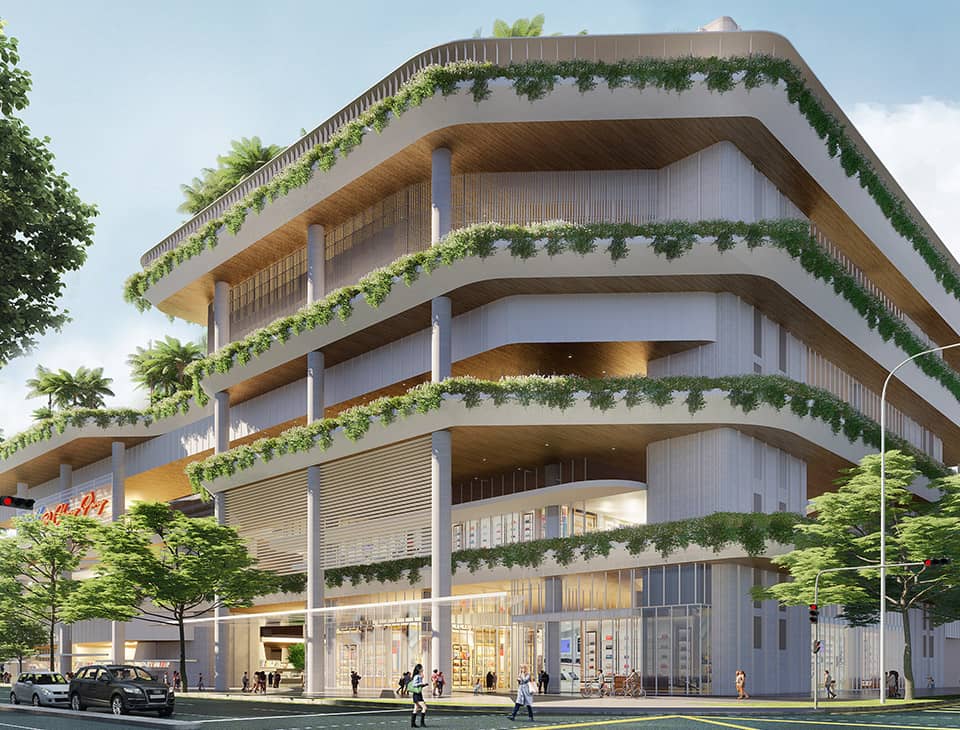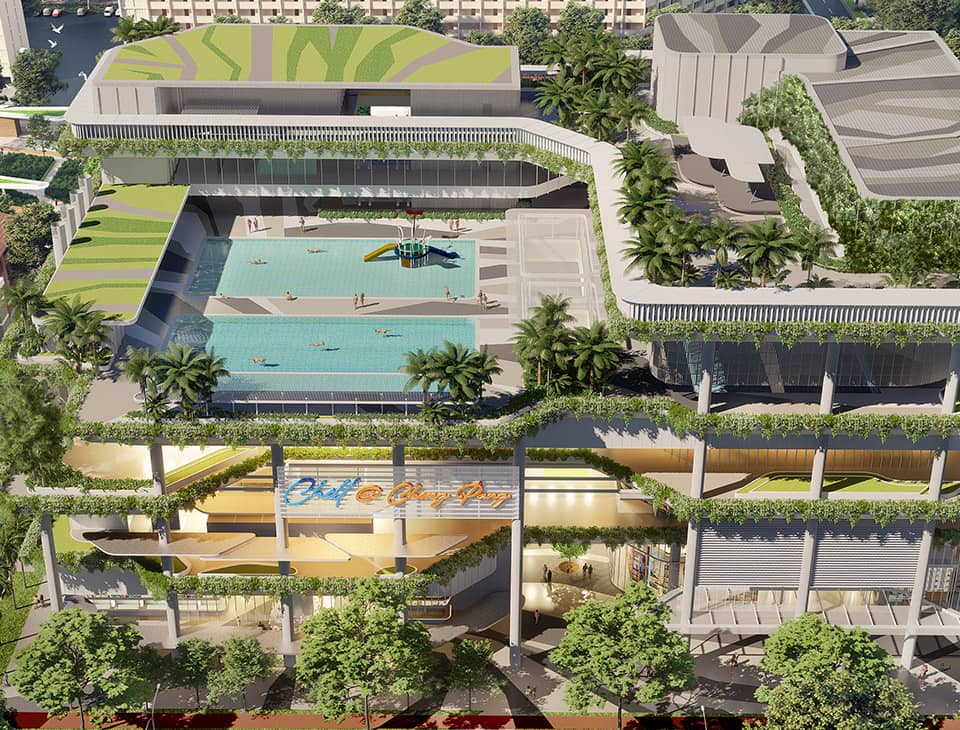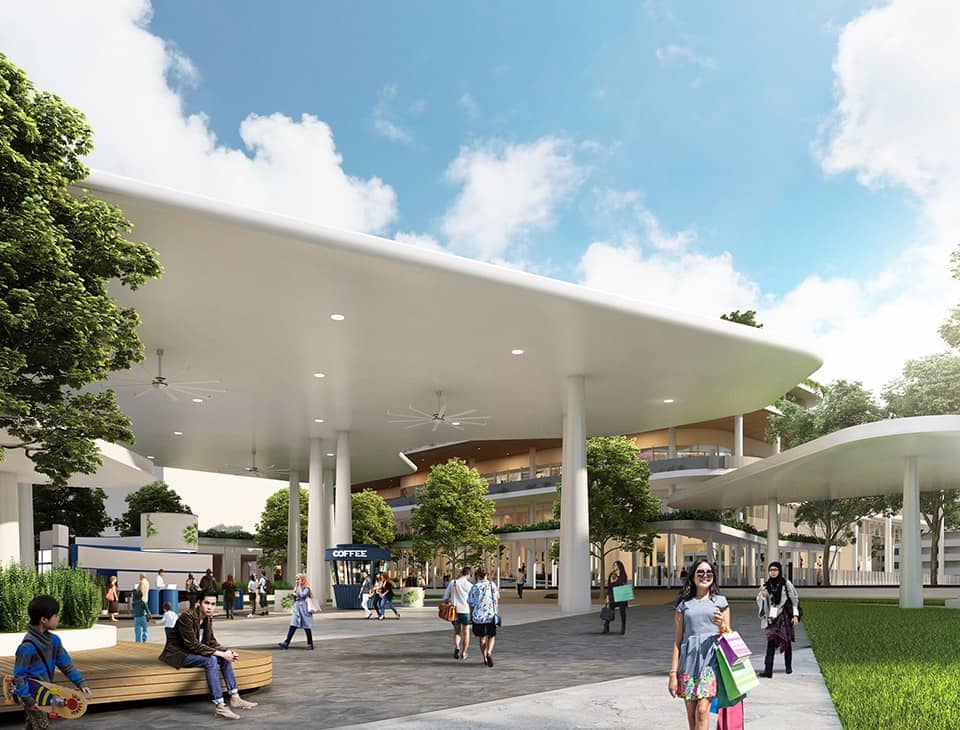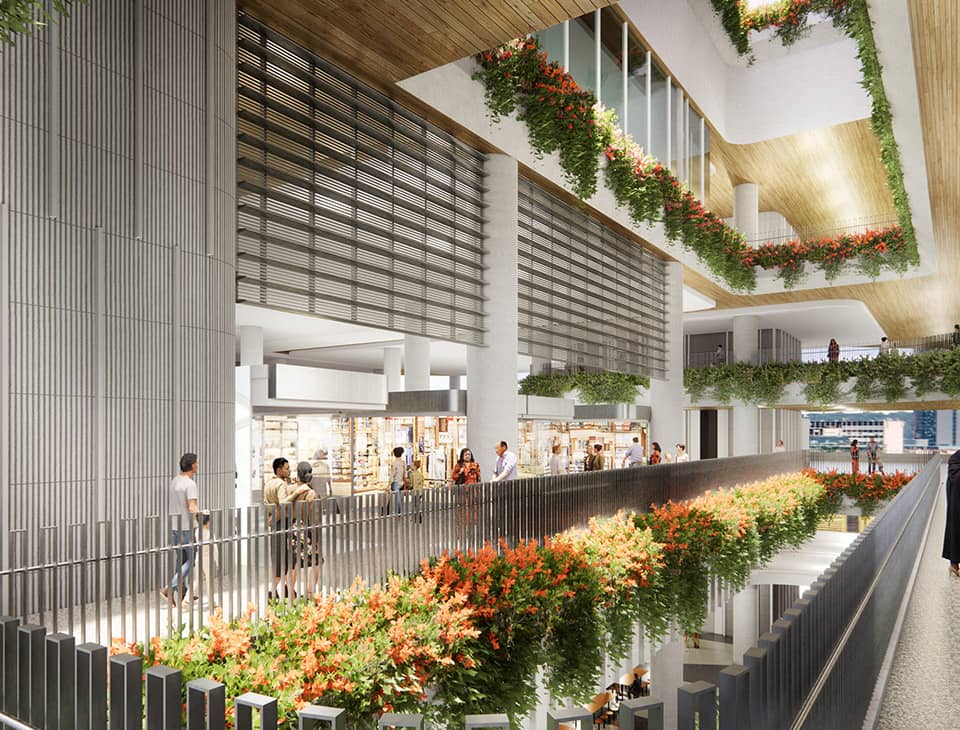 Chong Pang Integrated Development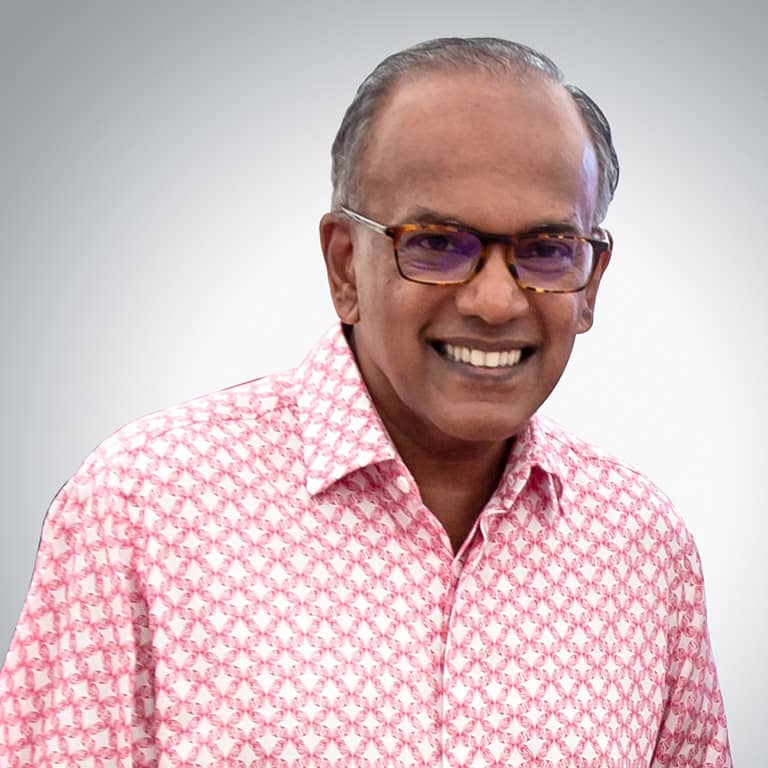 "This development is going to be, I think, very welcomed by the residents of Nee Soon, because it doesn't just serve Chong Pang … Nee Soon South is one side, Nee Soon Central is on the other side, all within a short walk away."
Chong Pang Integrated Development, a 0.9ha development, will rejuvenate the 40-year-old Chong Pang City neighbourhood centre with a community club, market and hawker centre, and facilities such as swimming pools and shops.
It will have three swimming pools, a gymnasium, fitness studios, a commercial space suitable for parents with young children and more than 300 car park lots.